What's the easiest way to get more Bonus Points & Discounts?
Shopping and Sharing gets you more Cake Points and discounts.
By sharing your unique Referral Link with your friends and family you can earn unlimited points and discounts!

Login or sign up on our website. This will automatically sign you up to our free Rewards Program. You can sign up from two locations on our page, the purple button on the left hand bottom corner or from the top right hand corner "Login" button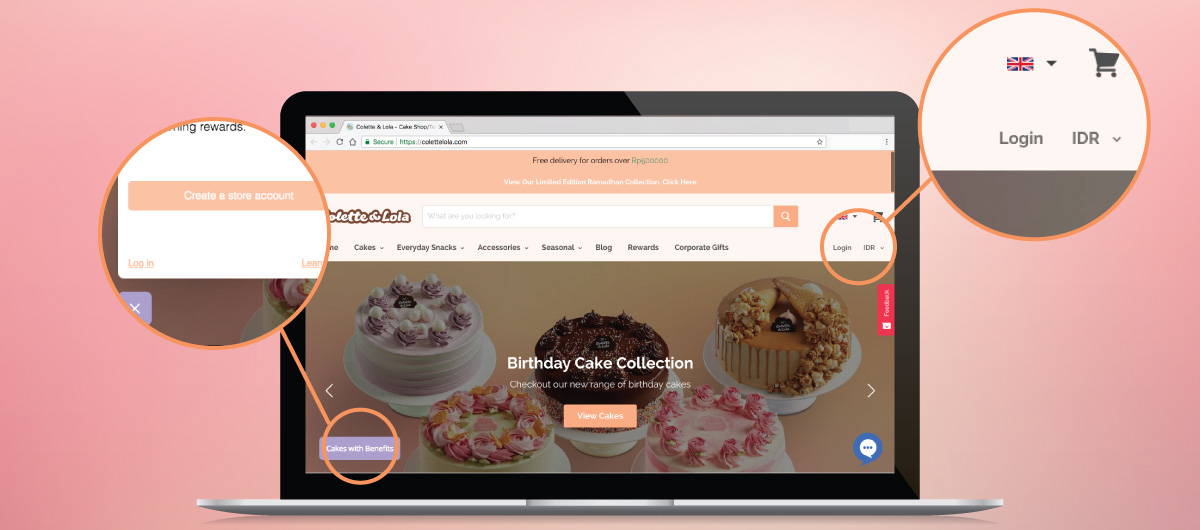 Once you've logged in visit the referral section of our Rewards Program on the bottom left hand side of the page.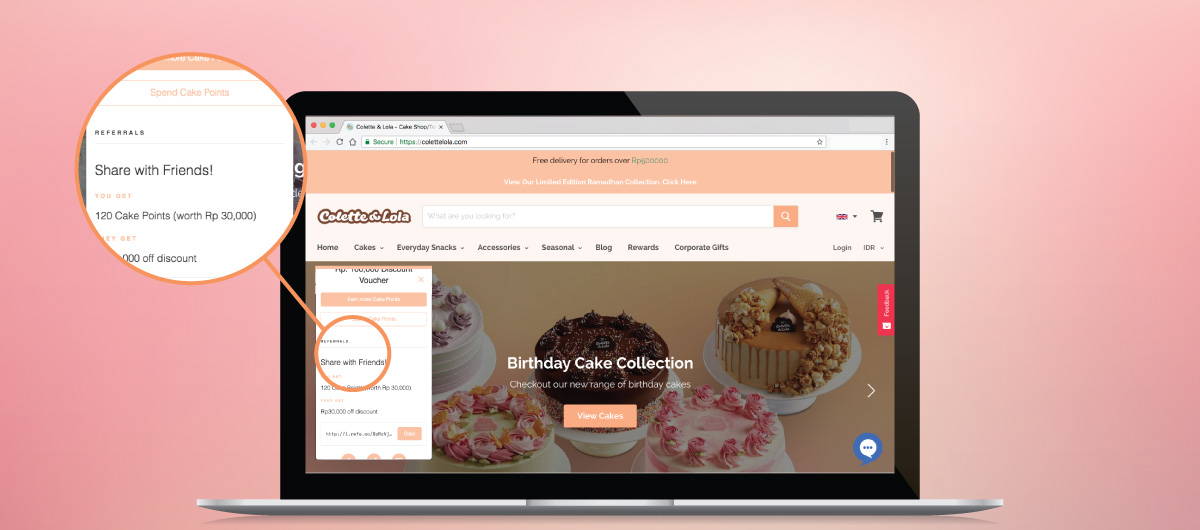 Share your referral link directly from our website on Facebook, Twitter, Whatsapp*, Facebook Messenger* and Email,
*Whatsapp and Facebook Messenger option will apear when you access the Rewards section on a mobile device with that application installed..
You will get 120 Cake Points (Worth Rp. 30,000) every time a friend uses your unique referral link,
signs up to our rewards program & complete's their first purchase.
Your friend will receive the vocuher code upon successful signup to the rewards program.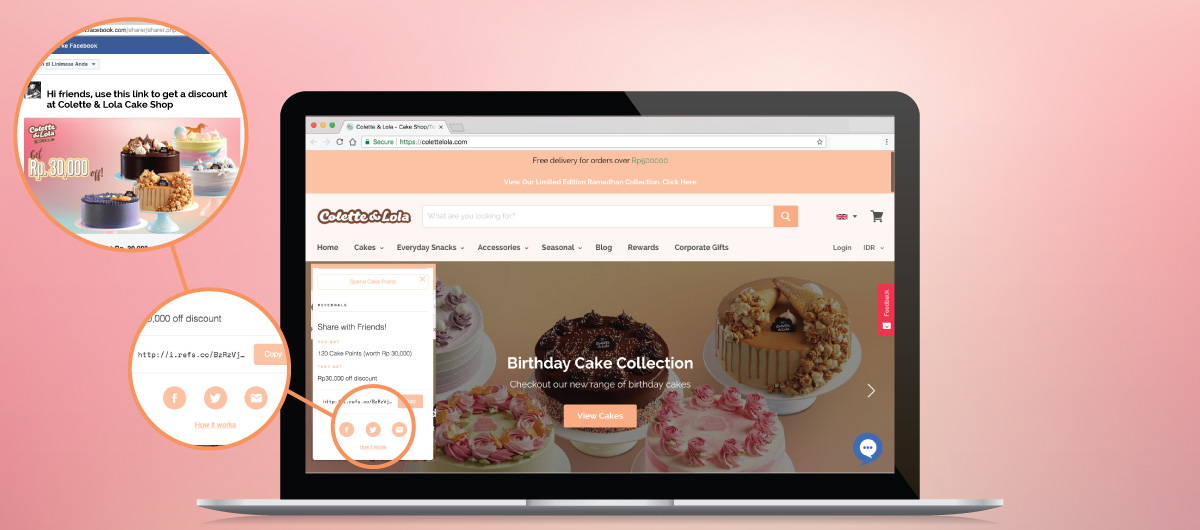 Referral code must be followed in order for the voucher and rewards points to be eligible.
Signup & order must be completed in 1 browsing session.
Referral rewards are valid for referring new customers only.
Voucher code will be issued when your friend successfully completes signup.
Rewards points will be issued after successful signup & completed 1st purchase (paid & shipped)
you can check your Referral stats here  (login required)